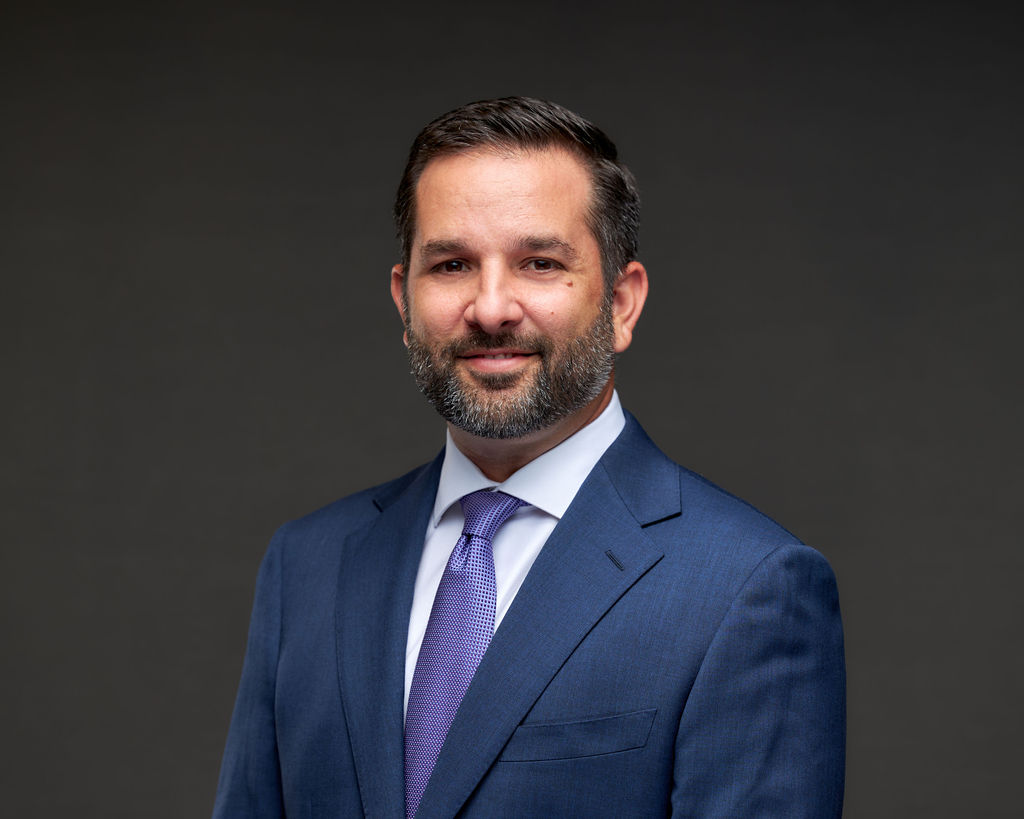 Fausto Sanchez is the current Managing Partner of Sanchez Fischer Levine, LLP and is based out of the firm's headquarters in Miami, Florida. Fausto is a veteran litigator whose practice is focused in the areas of complex commercial litigation, international arbitration, and corporate dispute resolution. His clients include publicly traded companies, large corporate entities, small to mid-sized businesses, private U.S. citizens, and foreign parties, whose businesses span major economic industries, such as hospitality, travel, education, tech, finance, pharmaceutical, manufacturing, and retail.
Intelligent, great work ethic, excellent legal reasoning and analytics.
Fausto worked extremely hard on our case. We got the desired result, but only due to the amount of work he put in.
Mr. Sanchez is an extremely competent and skilled trial lawyer whose talent was apparent from the first few days in my division.
Mr. Sanchez & the firm has stepped into our business environment and demonstrated professional excellence in advising our business stakeholders on various complex international litigation matters.
Energetic, insightful, resourceful and creative in his efforts.
Outstanding young attorney.
I have had the privilege of watching Mr. Sanchez in action and he is an extremely talented litigator who does everything for his clients while maintaining the ethical standards of our profession.
J.D., Nova Southeastern University, Shepherd Broad Law Center (2010)
Law Review
Moot Court
Nova Trial Association
B.S., Political Science, Florida State University (2006)
Florida
District of Columbia
United States District Court, Southern District of Florida
United States District Court, Middle District of Florida
SFL is excited to welcome Allison Gonzalez and Elizabeth Francisco to its litigation team.  Allison joins SFL as
Read More »
Sanchez Fischer Levine, LLP is excited to announce the addition of Ruben Conitzer, a veteran litigator who brings
Read More »
Prior to co-founding Sanchez Fischer Levine, Fausto was a partner at a prominent international litigation firm, where he worked on complex, cross-border commercial disputes. He successfully represented numerous corporate entities in multiple jurisdictions throughout the United States. As a fluent Spanish speaker, Fausto routinely worked in conjunction with foreign counsel located in Latin America and Europe to advance client litigation strategies on a global scale.
Fausto began his career working as a prosecutor in Broward County, Florida, where handled thousands of criminal cases and dozens of jury trials, ranging from elaborate economic crimes to violent first-degree felonies. His successes as a prosecutor led him to achieve Board Certification in the State of Florida as a Specialist in Criminal Trial and ACAMS certification as an Anti-Money Laundering Specialist. Fausto's previous experience and expertise in the area of criminal trial law now serve as a useful tool when representing commercial clients, allowing him to conduct internal investigations and advise corporate clients on issues such as corporate theft, embezzlement, misuse of corporate assets, and compliance.
Fausto is rated an AV-rated Preeminent Attorney by Martindale-Hubbell. He has served as Deputy Regional President and Member of the Board of Directors for Region VIII of the Hispanic National Bar Association and as Vice-Chair for the American Bar Association's International Ethics Committee. He is an advocate for Diversity, Equity, and Inclusion, and frequently speaks on panels advocating for the advancement of Hispanic representation in the legal community.