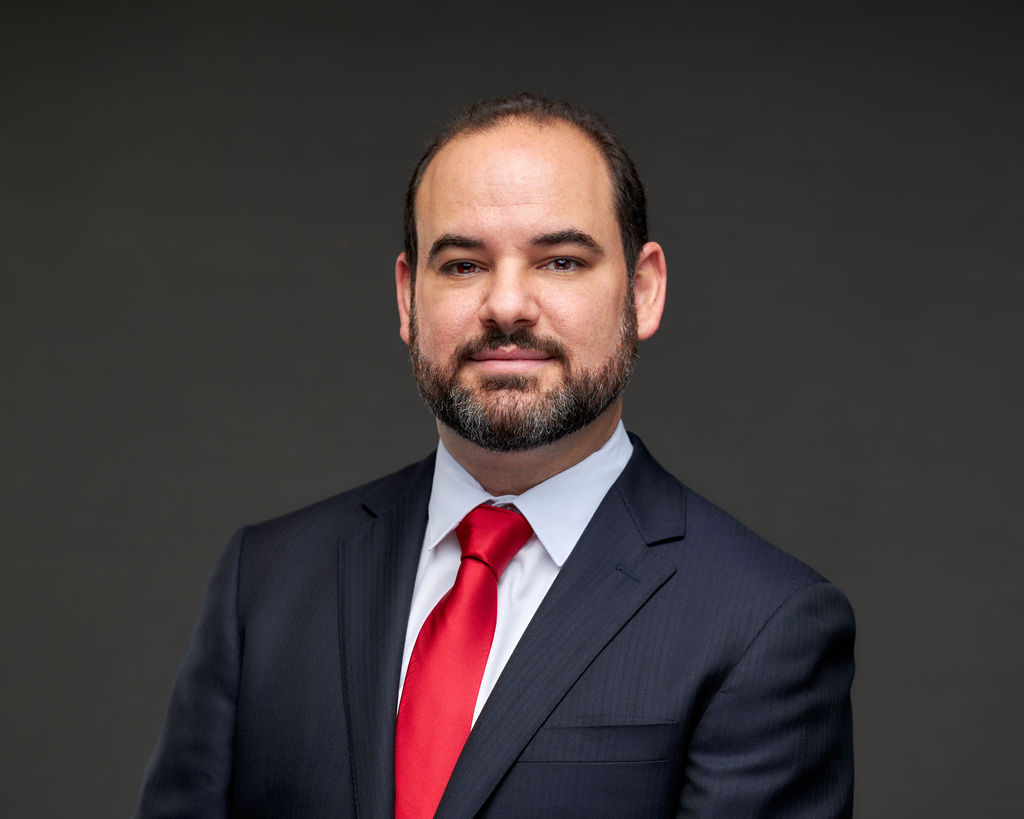 Alexander Fischer is a founding partner of Sanchez Fischer Levine, LLP and heads the firm's Broward Office. His practice is focused on complex commercial litigation and appeals, with a specific emphasis on business disputes, fraud, and arbitration. Alex's clients include publicly traded companies, large corporate entities, small to mid-sized businesses, and private U.S. citizens, and he routinely represents shareholders in disputes within a corporation. As a former prosecutor, Alex also has vast experience in the area of criminal law and is a seasoned trial attorney, with over 40 jury trials handled through verdict.
Alex is a professional, diligent, experienced and excellent attorney. He is both passionate and compassionate, a winning combination inside and outside the courtroom.
Fantastic attorney with high ethical standards and work ethic. I endorse this attorney.
Alex is a very intelligent, fair-minded and well-spoken attorney. A true testament to his character is how he is both highly regarded and respected among his peers.
Mr. Fischer exudes professionalism and courtesy. He is an excellent attorney with amazing trial skills, writing skills, and people skills. His work ethic is second to none.
I have worked with Alex both in criminal law and civil law and he has always been knowledgeable and diligent. He has extensive trial and courtroom experience and has a professional demeanor with judges and other attorneys.
I had the opportunity to work with Mr. Fischer in the past and he is the epitome of what a lawyer, both young and old, should strive to be.
J.D., University of Florida Levin College of Law (2009)
Certified Legal Intern for the Eighth Judicial Circuit State Attorney's Office
Created Externship between Levin College of Law and Seventeenth Judicial Circuit State Attorney's Office
B.A., cum laude, Political Science, University of Florida (2006)
Florida
Illinois
United States District Court, Southern District of Florida
United States District Court, Middle District of Florida
United States District Court, Northern District of Illinois
SFL is excited to welcome Allison Gonzalez and Elizabeth Francisco to its litigation team.  Allison joins SFL as
Read More »
Sanchez Fischer Levine, LLP is excited to announce the addition of Ruben Conitzer, a veteran litigator who brings
Read More »
Alex has been able to utilize his litigation experience to achieve positive results for his clients in difficult and complex matters, such as obtaining a favorable judgment in a million-dollar proceeding supplementary seeking to, among other things, void two fraudulent transfers made by the judgment debtors to an offshore trust; his success on appeal of a finding of contempt in that same case; his full award in an arbitration against a trans-national moving company for damages; his representation of a major cruise line in numerous complex commercial litigation matters; as well as many others representations resulting in favorable resolutions.
Prior to founding Sanchez Fischer Levine, Alex worked for a well-respected South Florida law firm handling civil litigation matters for local police departments, private businesses, and individual litigants. Alex successfully represented clients in matters relating to civil forfeitures, FDUTPA violations, employment disputes, civil appeals, and general business litigation. He also litigated matters relating to the unique Risk Protection Order ("RPO") law, which allows for law enforcement to seize firearms and ammunition if they are deemed to be a threat to themselves or others. Alex began his career as a prosecutor in the Office of the State Attorney in and for Broward County, Florida. In just under six years, Alex secured thousands of criminal convictions and prosecuted an array of criminal charges, including violent crimes and major drug trafficking offenses.
Alex is an AV-rated Preeminent Attorney with Martindale-Hubbell and has received accolades from Super Lawyers, Best Lawyers, Florida Legal Elite, and the South Florida Legal Guide, among others. In the legal community, Alex currently serves as Co-Chair of the International Ethics Committee of the American Bar Association Section of International Law. Additionally, due to his reputation with other lawyers and judges, the Florida Bar appointed Alex to the Governmental and Public Policy Committee, one of a few substantive law committees of the Florida Bar. As to volunteer community efforts, he is an active member of the Young Lawyers Section of the Broward County Bar Association and International Jewish Federation.
Alex is licensed to practice in the States of Florida and Illinois, and is admitted into various federal courts around the country.