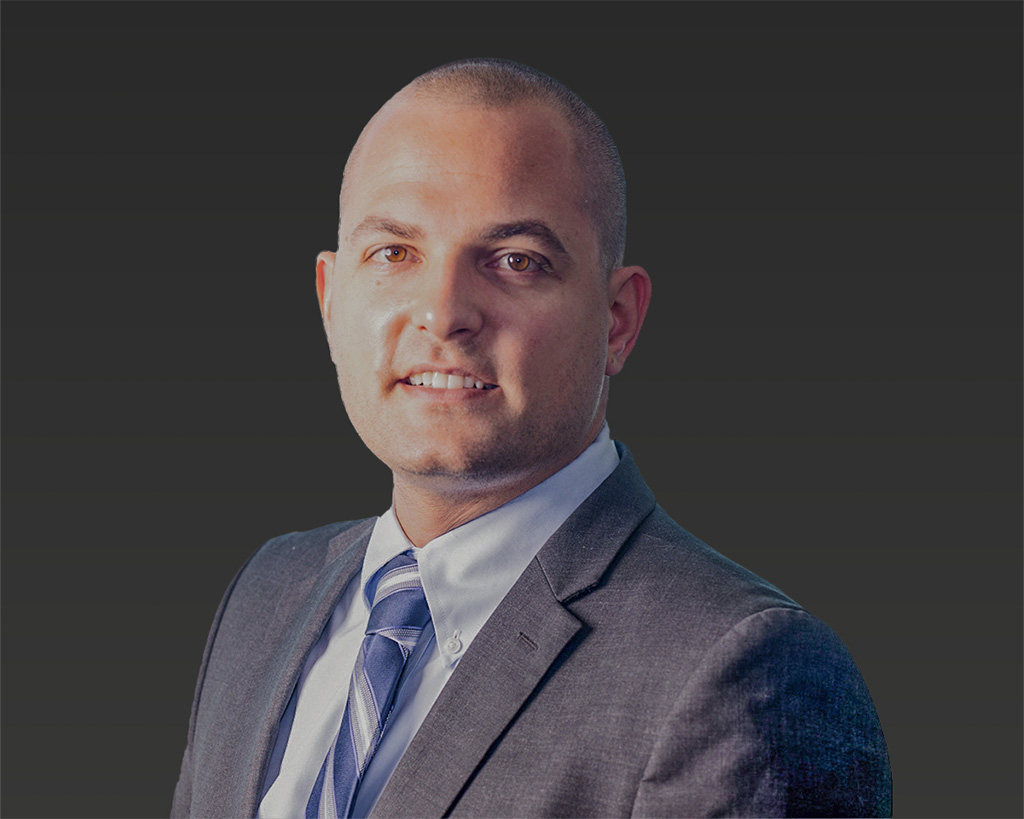 Ruben's practice focuses on complex commercial and corporate litigation, often involving partner or investor disputes. With this focus, Ruben uses his experience to bring often overlooked theories of liability and litigation strategies to the firm and its clients.
LL.M., Estate Planning, University of Miami School of Law
Philip E. Heckerling Scholarship 
LL.M., Taxation, University of Miami School of Law
Certificate in International Taxation
Graduate Tax Scholarship 
Tax Section of the Florida Bar LL.M. Scholarship 
Dean's Scholarship Recipient
JD.,summa cum laude, University of Miami School of Law
Order of the Coif
Business Law Review
Tax Section of the Florida Bar J.D. Scholarship 
Outstanding Merit Scholarship
BA. Political Science, Florida International University
Certificate, Hotel Real Estate Investments & Asset Management, Cornell University
Certificate, Value Investing: Making Intelligent Investment Decisions, Columbia Business School Executive Education
Florida
U.S. District Court, Southern District of Florida
U.S. District Court, Middle District of Florida
U.S. District Court, District of Colorado
U.S. District Court, District of Nebraska
U.S. District Court, Eastern District of Oklahoma
U.S. Circuit Court of Appeals, Eleventh Circuit 
SFL is excited to welcome Allison Gonzalez and Elizabeth Francisco to its litigation team.  Allison joins SFL as
Read More »
Sanchez Fischer Levine, LLP is excited to announce the addition of Ruben Conitzer, a veteran litigator who brings
Read More »
Ruben Conitzer advocates for his clients at all stages in high-stakes disputes. Ruben has a particularly strong focus on real estate and fraud recovery litigation and frequently represents victims of intricate financial frauds. In addition, a significant part of Ruben's practice centers on complex multi-party litigation, including in the class action context. Ruben's well-refined analytical skills and creative mindset, along with his background in corporate taxation and finance, help him identify theories of liability often overlooked by other attorneys and to avoid otherwise potentially dispositive defenses.
Ruben was in the mergers and acquisitions department of PricewaterhouseCoopers' national tax practice in Washington, D.C. where he represented both public and private companies on corporate tax matters and often obtained private letter rulings from the United States Treasury. Before joining Sanchez Fischer Levine, LLP as an of counsel attorney, Ruben worked at two prominent Florida law firms. During law school, Ruben also served as a judicial intern to the United States Bankruptcy Court for the Southern District of Florida.
Ruben attended the University of Miami School of Law where he was awarded numerous merit-based scholarships, earned CALI Excellence for the Future Awards for his coursework in Civil Procedure, Evidence, Criminal Law, International & Comparative Law, and Corporate Taxation, was a member of the Business Law Review, and was named to the Dean's List every semester. In addition to earning a juris doctor degree, summa cum laude, Ruben also obtained LL.M. degrees in both Taxation and Estate Planning, as well as a Certificate in International Taxation.
Co-Author, "Foreign Sellers Beware: Cloud-Based Sales May Justify Personal Jurisdiction," Daily Business Review, October 3, 2018
Author, "Circuit Split on Standing Requirements for Intervenors Resolved

," Daily Business Review, June 8, 2017

Author, "Pending Changes to Florida's Condominium Statute

," Daily Business Review, May 8, 2017

Author, "Tax Court Sides With Taxpayer in Non-Safe-Harbor Like-Kind Exchange Transaction

," Tax Section Bulletin, Winter 2017

Co-Author, "A Look At How The Candidates' Tax Policies Could Affect the Real Estate Industry

," Daily Business Review, October 21, 2016

Co-Author, Co-Editor, "This Month in M&A, A Washington National Tax Services (WNTS) Publication

," PricewaterhouseCoopers, October, 2011